Want to contact your friends outside Confide? Don't feel like leaving the Confide app to do it?
Now you can send confidential messages with iMessage, all through the Confide app.

How it works

1. Open the New Message screen in the Confide iOS App and on Confide for iMessage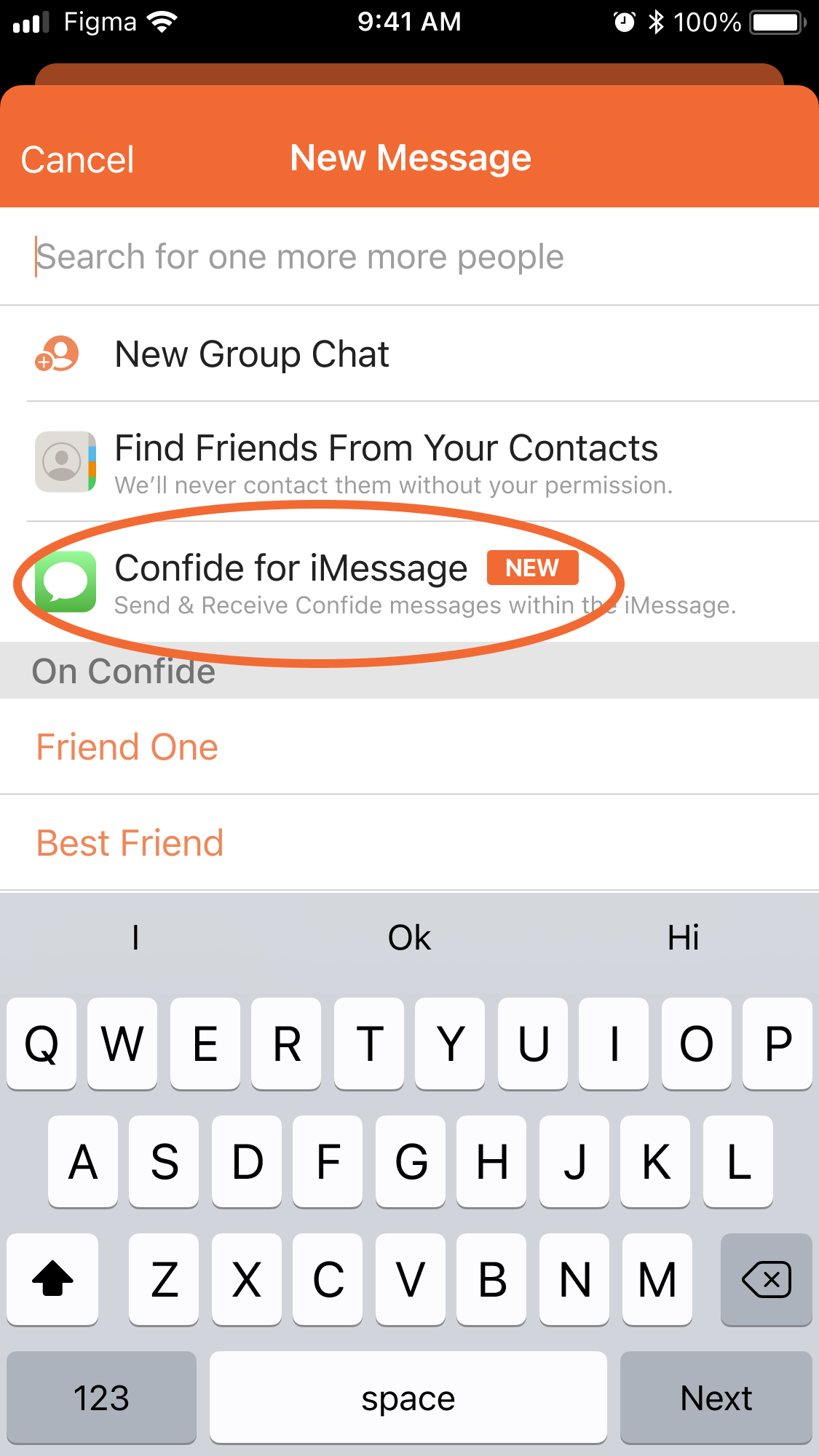 2. Choose to enable access to your phone Contacts. This step is optional and will only help us provide you an easier way to reach your iMessage contacts. If you don't wish to share your contact information, you can manually type in the phone number or email of your friend. We will not keep this information nor ever try to contact your friends in any way.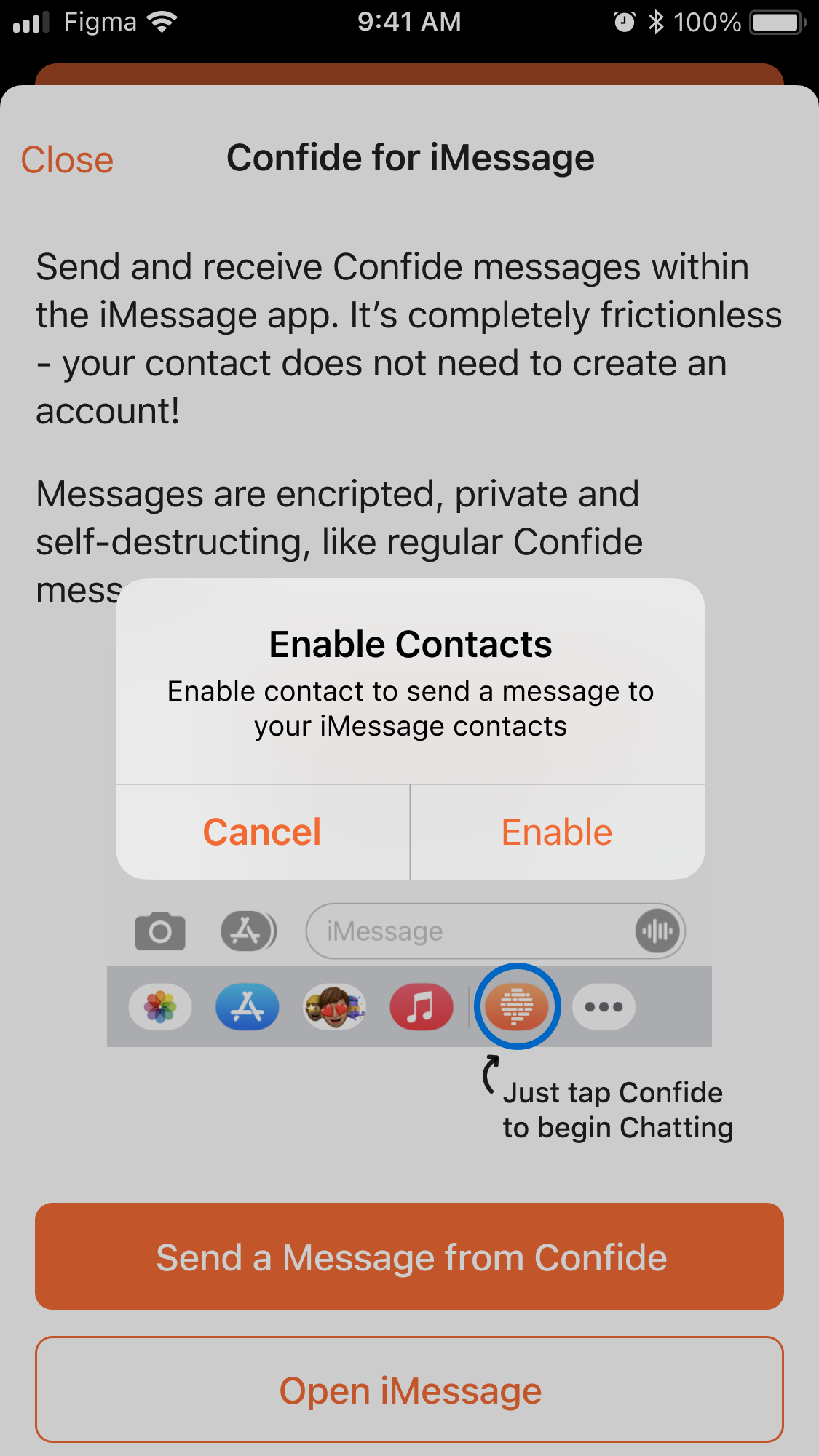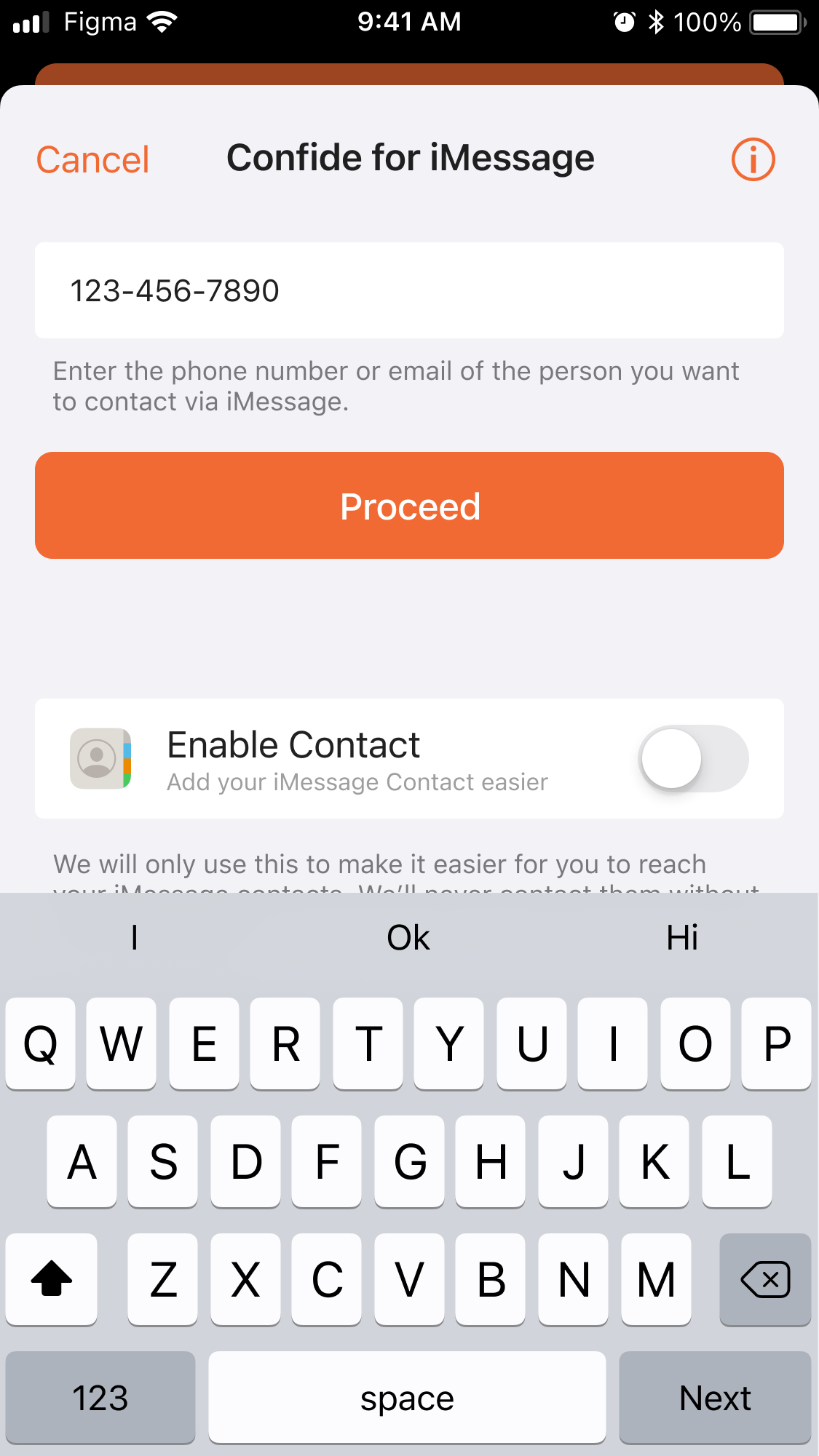 3. Type out your confidential message and click "Send via iMessage".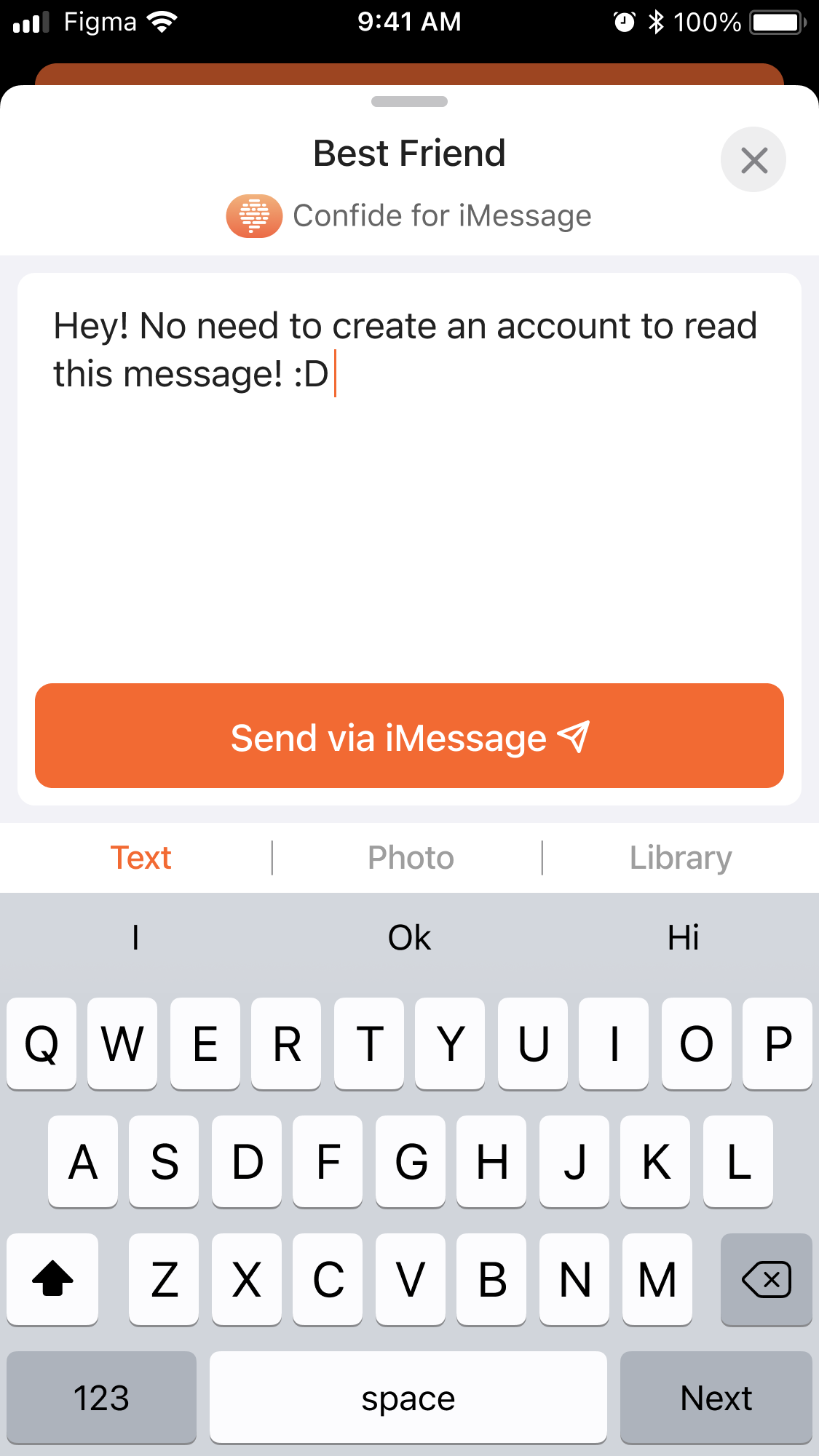 IMPORTANT!

Clicking "Send via iMessage" will open up the iMessage view in which you need to confirm sending the message. This step is necessary due to technical limitations of the iMessage application.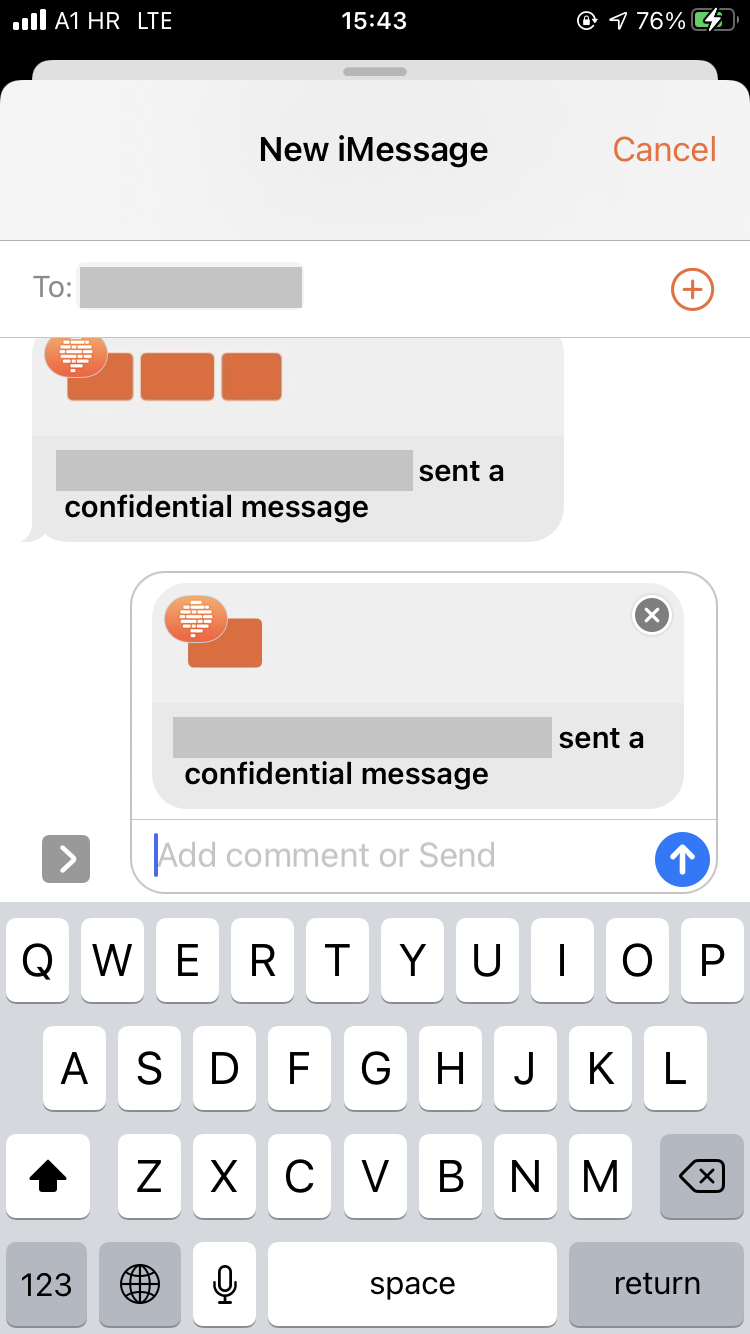 We hope this makes it even more convenient for you to have secure and private conversations with Confide!