The key element of Confide Conversations is the Confidential Mode toggle, which gives you control over how you send your messages.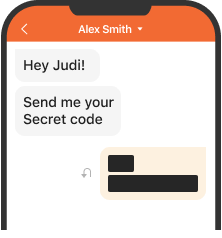 With Confidential Mode you control:
When your messages get destroyed

Whether your message is covered by Confide's message text overlay
IMPORTANT!
Confide conversations are always End to End Encrypted and Screenshot Proof and cannot be controlled by Confidential Mode
Confidential Mode OFF
Turning Confidential Mode OFF in your conversation will allow you to send uncovered messages that don't get removed from the conversation as soon as your contact reads them. This helps you to have a more casual conversation, but still keeps high levels of privacy and security.

When Confidential Mode is turned OFF, the messages you send are:
Visible for 24 hours after being sent

Uncovered and visible in the conversation

End to end encrypted

Screenshot proof
Confidential Mode ON
Turning Confidential Mode ON in your conversation will allow you to send more sensitive messages with ultimate privacy and security.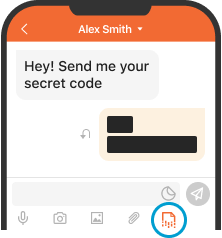 When Confidential Mode is turned ON, the messages you send are:
Destroyed as soon as they are read

Covered with message text overlay

End to end encrypted

Screenshot proof