Confide Conversation thread enables you to take control of your messages and communicate confidentially with your friends, colleagues, or business partners.
You choose whether you want to send confidential, self-destructing messages or chat casually. Your contact cannot affect the way you send messages in any way!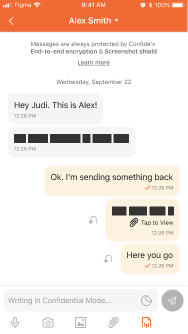 Confidential Mode
The crucial element of Confide Conversations is the Confidential Mode toggle, which gives you control over how you send your messages.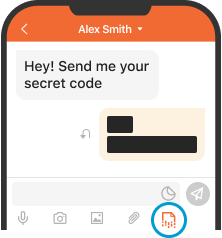 With Confidential Mode you control:
When your messages get destroyed

Whether your message is covered by Confide's message text overlay
IMPORTANT!
Confide conversations are always End to End Encrypted and Screenshot Proof